​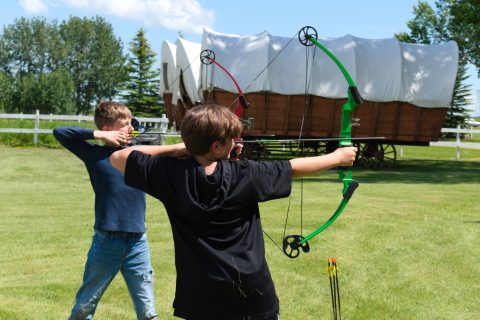 Foothills Camp and Retreat Centre is a non-profit Christian camp owned and operated by the Alberta Conference of the Seventh-day Adventist Church. We are happy to accept campers of any race, religion, or nationality. Our summer youth camp program, which runs from June to August, features the Christian teaching of salvation according to the Gospels.
It is our goal to provide every camper with an experience that supports social and physical growth in a positive Christian atmosphere. The program is designed to assist campers in developing life skills and self-confidence by promoting sportsmanship, emphasizing teamwork, teaching responsibility and building self-esteem. Foothills Summer Camp is staffed with carefully selected Christian young adults, sensitive to the needs of the individual camper. All counselors are first aid trained and certified. Foothills Camp and Retreat Centre is located on the Little Red Deer River, and provides a variety of natural settings, as well as excellent facilities. It is the perfect place to experience a variety of activities and to embark on an unforgettable journey. Memories created at Foothills Summer Camp will ensure that this will be a summer that lasts forever!
Registration is open
Specialty Camps Registration is Open
(Ages 12 - 17)
(Ages 12 - 17)
(Ages 12 - 99)
2023 Summer Camp Schedule
(To better view this table please turn you portable device sideways)
July 2 - 9
July 14 - 22


July 23 - 27
July 30 - August 6
August 6 - 11
Junior Camp
Campmeeting


Adventure Camp
Teen Camp
Specialty Camps
Ages 9-12
(Contact the Alberta Conference for more information)
https://albertacampmeeting.ca/


Ages  7 - 9
Ages 13 - 16
Ages 12 + depending on activity chosen  (more information will be available closer to camp time)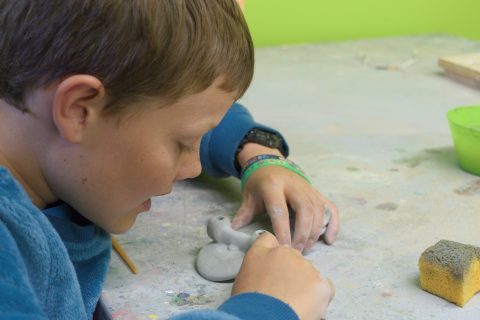 ​
Typical daily schedule  (times may be adjusted according to camp)
7:30 am – Wake Up
8:10 am - Flag Raising
8:25 am - Breakfast
9:35 am - Camp Council
10:15 am - Activity 1​​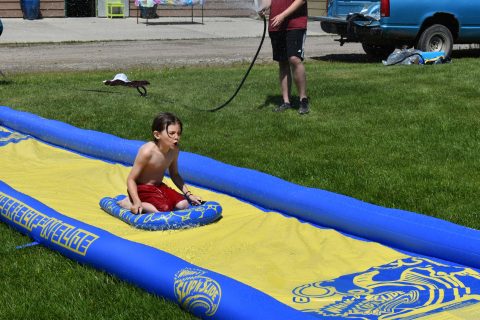 11:25 am - Activity 2
12:35 pm - Lunch
1:30 pm - Rest Period
2:25 pm - Activity 3
3:35 pm - Activity 4
4:45 pm - Cabin Activities
5:30 pm - Supper​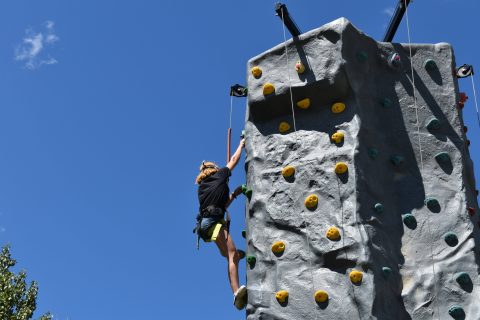 ​6:45 pm - Group Recreation​
​7:45 pm - Flag Lowering
8:00 pm - Campfire
9:30 pm - Lights Out
WHAT TO BRING TO CAMP
Bible
Everyday clothes-- modest shorts & t-shirts, long pants, sweats, jacket & sweaters
Changes of underwear & socks
Pyjamas
Modest swimsuit (one piece or two piece & t-shirt for girls, modest swim trunks for boys), beach towel & hat
Toothbrush & paste
Soap, shampoo, towel & washcloth
Sunscreen & bug spray
Long pants and sturdy shoes with heels (required for horseback riding)
Brush or comb
Sleeping bag / bedding
Pillow
Cash for store purchases (all cash is deposited and kept in the camp bank)
Water bottle
Pen/pencil, writing paper
Flashlight
Laundry bag
Rain gear
Dressier clothes for church
A friend to share the fun!
Note: All personal belongings should be marked with the camper's name.
WHAT TO LEAVE HOME
Cell Phones, Electronic devices, Video games, Valuables, Jewellery, Weapons/Knives, Fireworks, Alcohol, Tobacco & Drugs.
WHEN TO ARRIVE
Registration for all camps begins at 4:00 pm on Sundays.
CHECK-OUT TIME
Check-out time varies by camp.